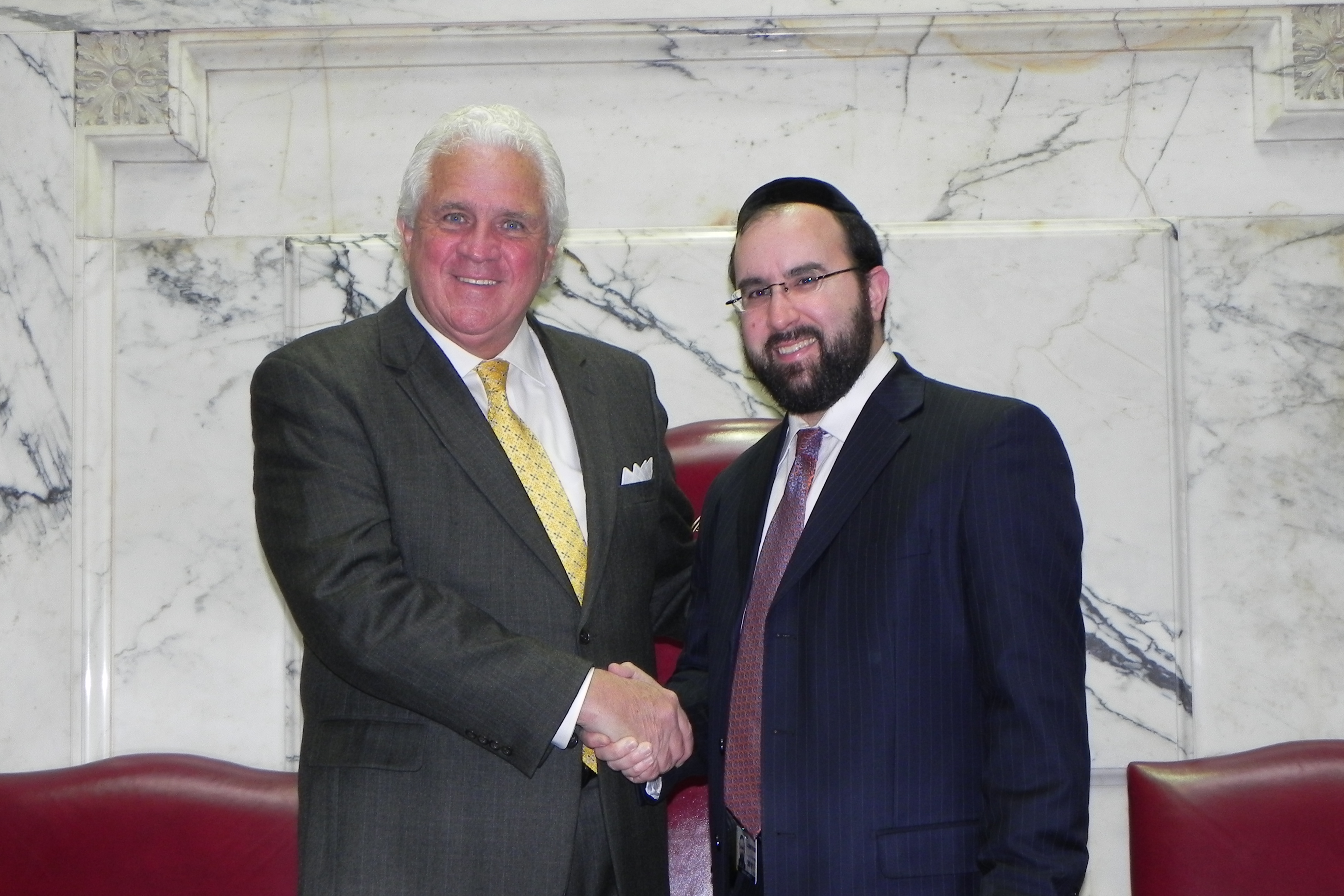 Agudath Israel of Maryland joins in mourning the loss of former Senate President Mike Miller.

President Miller was a man of faith and family who dedicated his life to public service and to making a difference in the lives of others during his 50 years in the Maryland General Assembly.

First elected to the state legislature in 1971, he went on to the lead the state senate for 33 years until stepping down due to illness last year.

President Miller was a staunch advocate for the education of all Maryland students. He was vital to ensuring that the state invest in the future of Maryland's nonpublic school children, especially those with financial need.

He was a friend and mentor who would warmly welcome and engage the leaders and members of our community whenever he was presented with the opportunity, sharing personal stories and reflections of his life and experiences.

We extend our most sincere condolences to the Miller family and to the multitudes of colleagues and admirers who grieve over this loss and whose lives are impacted by his passing.

May his memory serve as a blessing to all who knew him and may his legacy in Annapolis live on for years to come.