Scroll down to place an order for MTA bus passes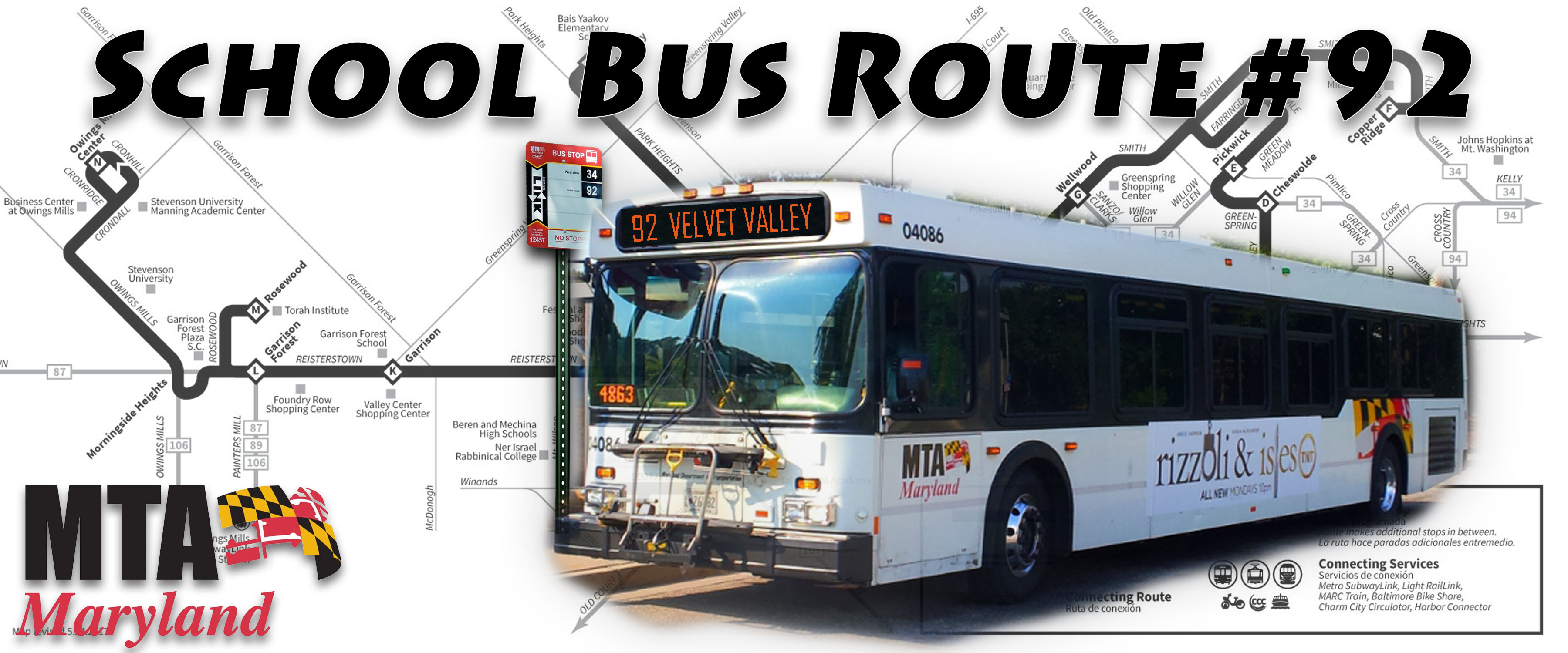 The Maryland Transit Administration (MTA) operates a special route called "Local Link 92", which provides daily busing to and from the Baltimore community to four area school campuses: Bais Yaakov – Owings Mills, Bais Yaakov – Smith Ave, Talmudical Academy, and Torah Institute.
Effective September 4, 2018 the existing bus route will be expanded to increase rider access for those living in or near the Pickwick, Fallstaff, and Pickwick Apartment neighborhoods, plus those areas that easily cut through to Fallstaff Rd (near Rabbi Berger's shul/the Towers).
The modified route maps for each of the two routes can be viewed in Google Maps by clicking on the map image:
In addition to the bus stops on the new part of the route (purple line/icons), there are several additional stops along the existing route (blue line) that have been submitted to the MTA for review and have been given preliminary approval. We hope to have those added to the official route at some point during the 2018-19 school year. Stay tuned for updates on that.
 MTA Student Fare Bus Passes
We continue to use the bus pass system – where we purchase individual passes in bulk from MTA and resell them at face-value. We are also continuing to work with MTA authorities to create a student fare "charm card" for the Local Link 92 riders. Stay tuned for updates on that.   
To order and purchase your Student Fare MTA Bus Passes now, please text your full name and the amount of bus passes you'd like to purchase to Mrs. Fayge Hackerman (410) 299-5981 or Mrs. Sara Feigenbaum ‭(410) 585-4115.
Alternatively, for your convenience, you may order bus passes by filling out this order form. 
Please note: As of June 26, 2022, the student fare has increased to $1.50.