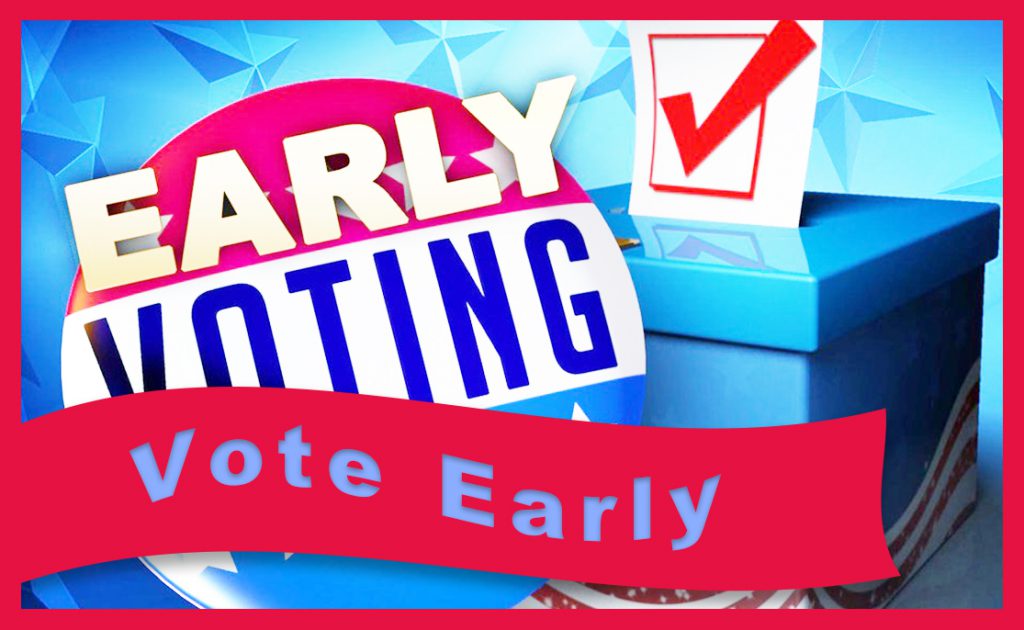 Early voting will be held for 8 days, beginning on October 27, and going through November 3. Each day polls open at 7 am and close at 8 pm.
Baltimore City residents:
Vote early at Cross Country K-8 (Northwestern HS building) 6900 Park Heights Ave (corner of Fallstaff)
Baltimore County residents:
Vote early at: Randallstown Community Center, located at 3505 Resource Dr. in Randallstown, MD 21133
– or –
County Campus Metro Centre at Owings Mills, located at 10302 Grand Central Ave. in Owings Mills, MD 21117.
Silver Spring residents:
You have several locations throughout Montgomery County from which to choose. Check via the above link.